S3parts.
We are proud to announce that we are official supplier of the brand S3Parts now.
S3parts make some very cool special-parts for the (extreme) Enduro and Trial market.
The Spanish Company from the region of Girona is developing special parts like CilinderHead kits, pistons footpegs, handlebars and much more.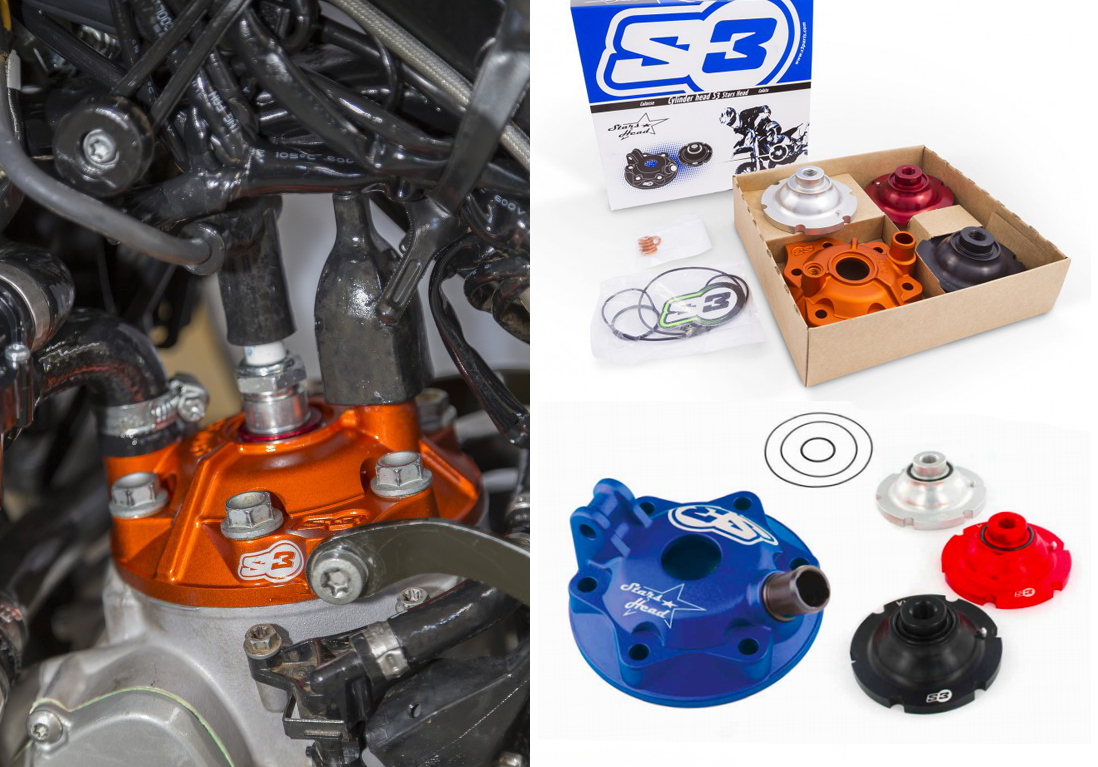 The Cilinderhead kits are worldwide known for their high quality. The American Jeff Slavens from www.slavensracing.com has tested a lot with these heads and thanks to him almost every dirt bike minded rider knows the brand S3parts over there.
The cilinderhead kits start at only €215 and that's including 3 inserts!
Hardrock Foot-pegs
Other nice parts S3parts are the "Hardrock Foot-pegs", These pegs all have the same high quality CNC finished forged aluminium quality and are coming in various cool anodized finish.
They are mostly multi-fit due to the installation kit, and it's also possible to change the height in case of the "hardrock" edition.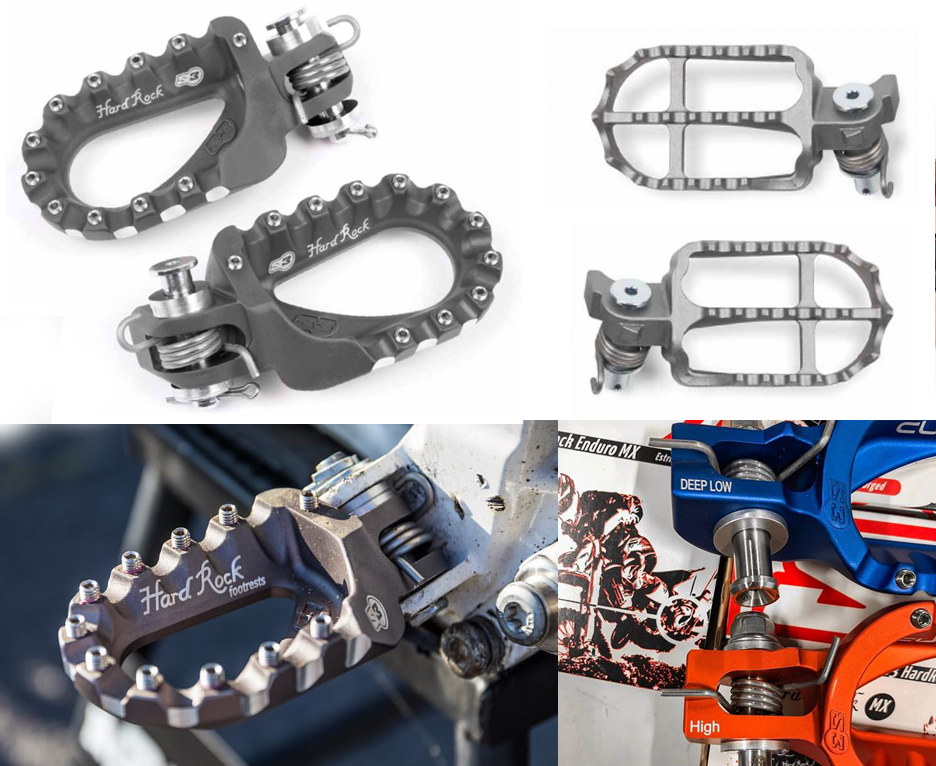 Air + Mixture Screw Kit
They also supply nice air+mixture screw kits for the Keihin PWK carbs, available in 3 colors (Red, Blue, Black)

What really stands out is that al these high quality parts from S3parts are available @ very affordable prices.  
It is without a doubt that S3parts is a company that has their heart with the enduro and trail-sport and we are loving it!
Check out S3parts on OnlyMX.com