Thor just released their new Spring 2019 collection and it's full of awesomeness.
First off the new Thor Radial 2019 boots do make us very happy at first sight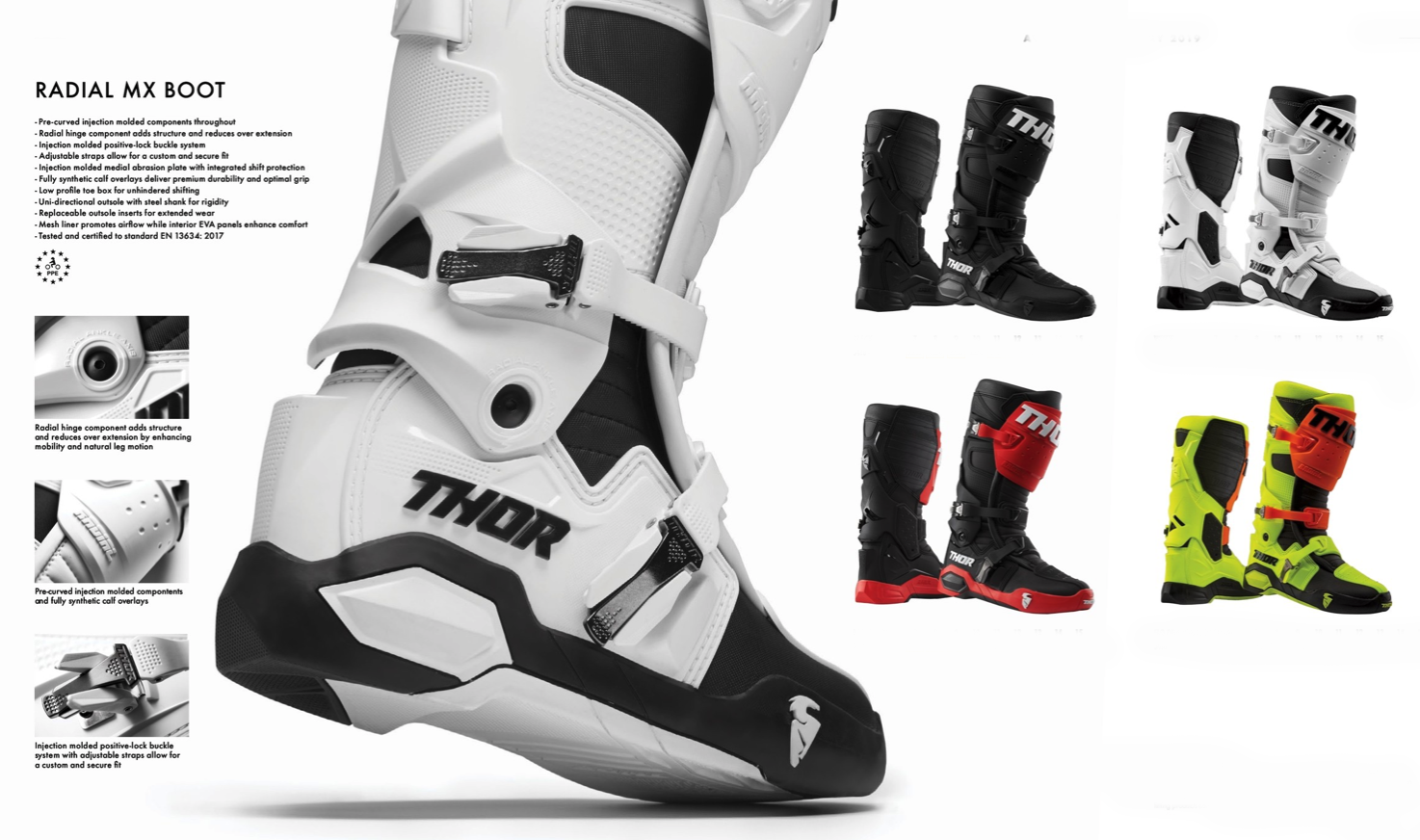 Available in 4 colors, and with the uni-directional modern-shaped sole with replaceable inserts and low profile toe-box we can't wait to get our feet into these!
One thing that really stands out,  is the Radial Hinge known from high-end boots like Alpinestars Tech10 and Sidi's Crossfire 3. This Hinge provides maximal movement and reduces over extension of the ankle.
Made with injection molded components to give maximal support and rigidness, and the positive lock buckles make sure your ankles and feet are as save as they could be.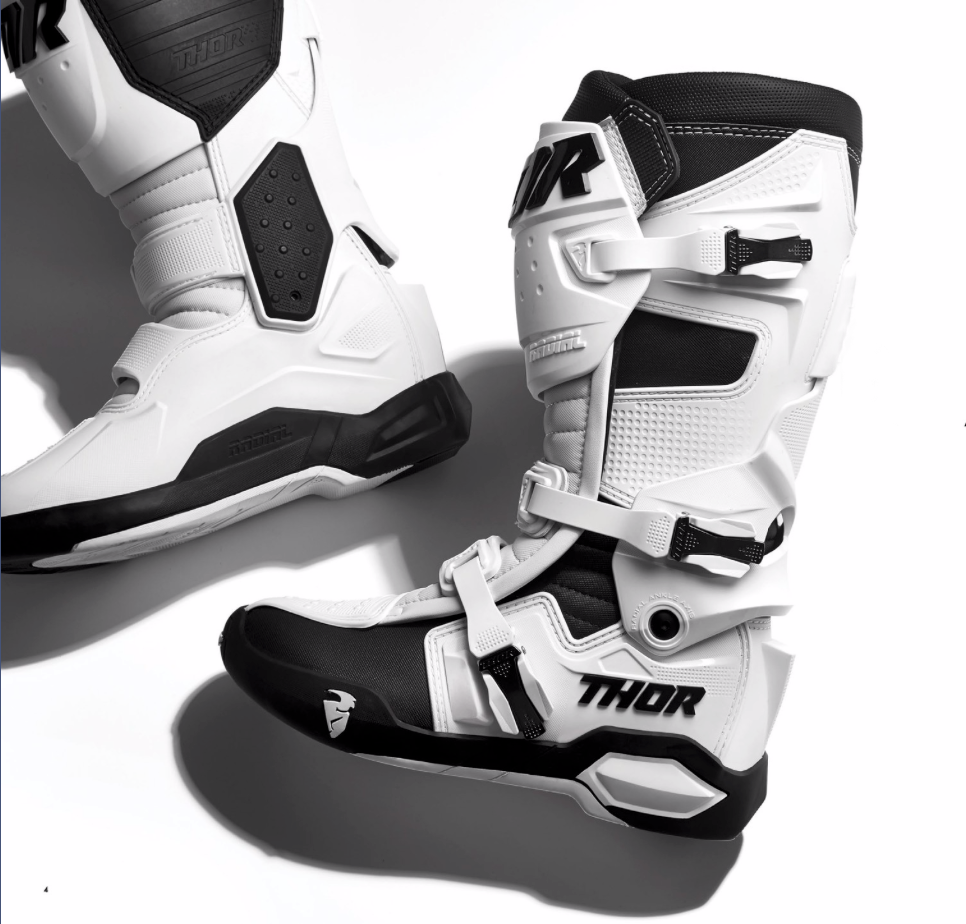 And the best part is, that these beauty's are available for pre-order in our store for only €259,95 (expected February)